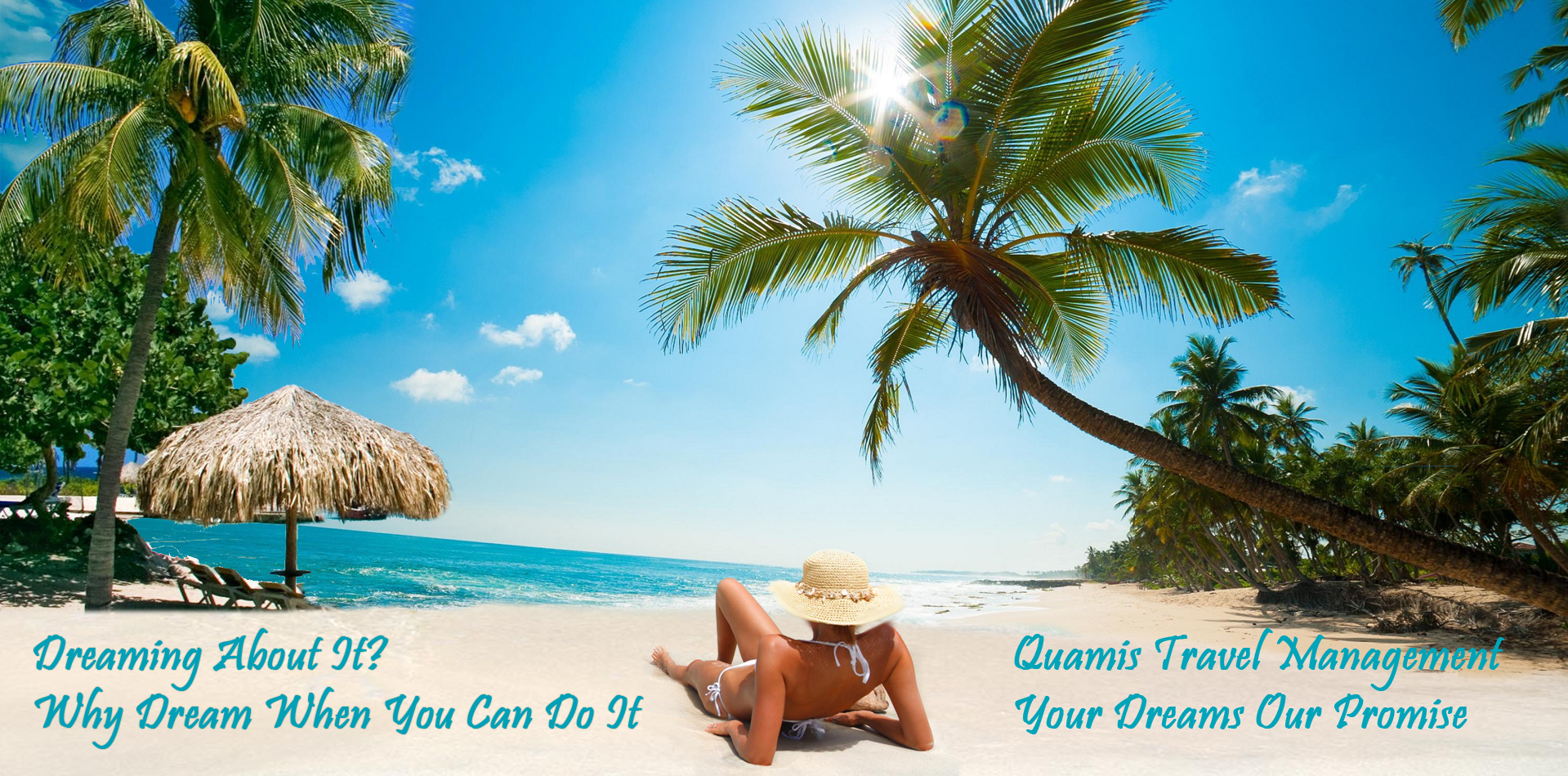 Welcome to Quamis Travel Management
A World Of Comfort & Total Relaxation at Quamis Travel Management.
At Quamis Travel Management, your dreams are our promises. We provide our clients with comprehensive Travel Management Services specializing in Luxury Vacations, Group Travel, All Inclusive Vacations, Escorted Tours, Business Travel, Incentives Travel, Corporate Meetings, Destination Weddings and Honeymoons. Renowned for our excellent personal service, we believe that one size does not fit all. Our teams of dedicated experts provides Superior Top Customer Service and constantly strive to deliver the best and most efficient Travel Management Solution, combing our vast network of worldwide contacts to create a tailor-made solution for each of our client.