St. Vincent and the Grenadines Vacations
The magical St.Vincent and the Grenadines. A part of the world where time is suspended, waters are clear and beaches are white. In this mystical strand of jewels lies this unspoilt paradise of 32 islands known for its gem – Palm Island. Sea grapes snuggle around the five, dazzling, alabaster strands that frame the 100-acre sandy sanctuary, and unrivaled setting offering the most serene found anywhere in the entire Caribbean.
Thanks to its spectacular beaches and laid-back atmosphere, St Vincent and the Grenadines is an idyllic vacation destination for that perfect island wedding or romantic honeymoon retreat. This island paradise is refreshingly free of big, crowded resorts and large development, maintaining an enviable bliss of romantic seclusion.
Palm Island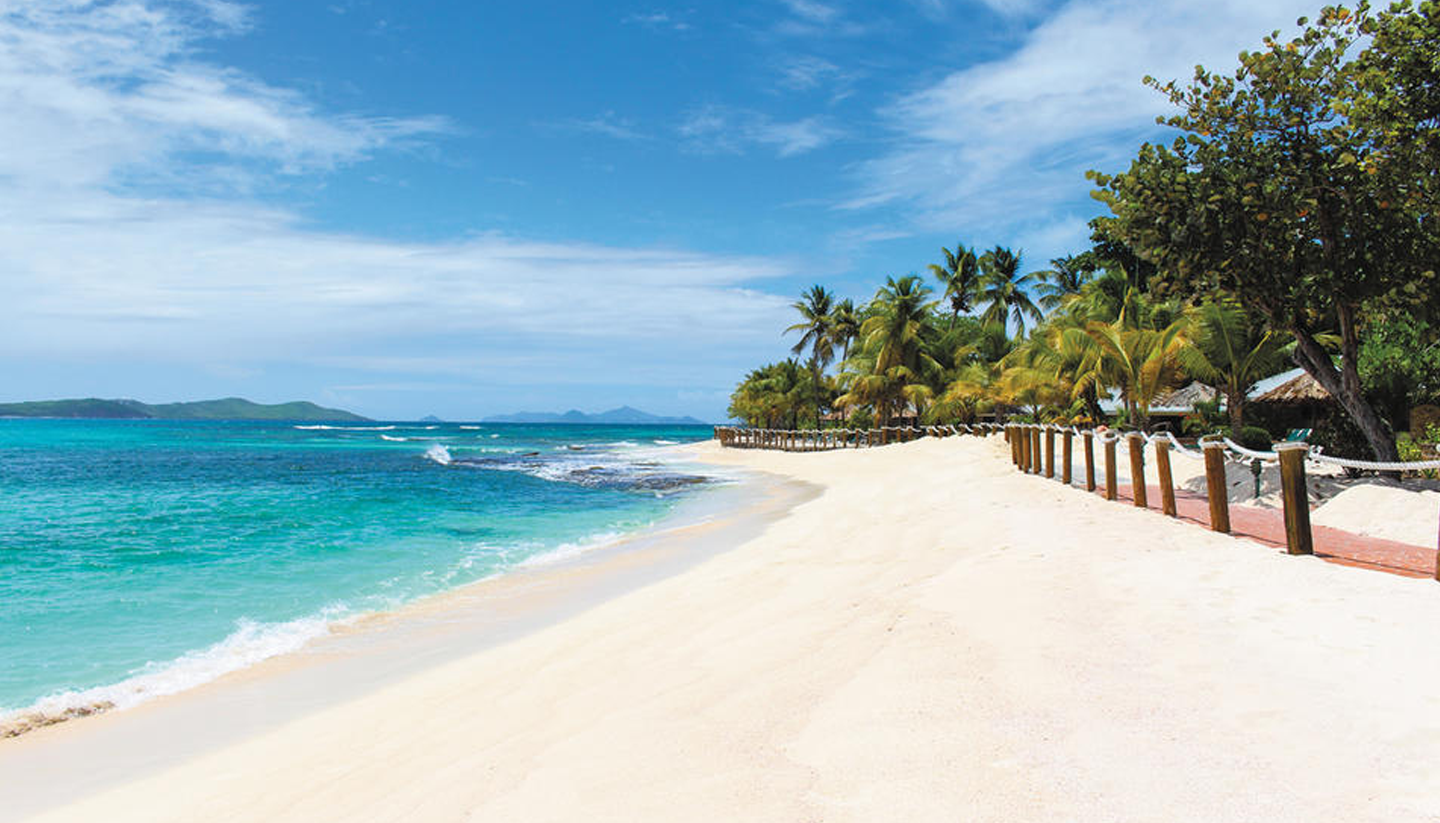 Palm Island is an eco-friendly, Green Globe certified exclusive private island resort in St.Vincent and the Grenadines with a dash of sophistication only accessible by boat. This luxury All-Inclusive is an ideal tropical hideaway, 135-acre property offers a range of amenities, activities, dining options and accommodations.
Palm Island is located near the southern tip of St. Vincent and the Grenadines, a chain of 32 islands and cays known for natural beauty and clear, tranquil waters. The area's abundant sea life, coral reefs and unique shipwrecks attract recreational sailors and divers from around the world.
As part of the adventure to get to this magical island, guests must take a 30-minute inter-island flight from Barbados (BGI) to Union Island. Upon arrival, guests are met at the airport and whisked away by golf carts to the resort's private boat, where they are greeted with bottled water and chilled face cloths for their ten-minute boat ride to the resort.
Young Island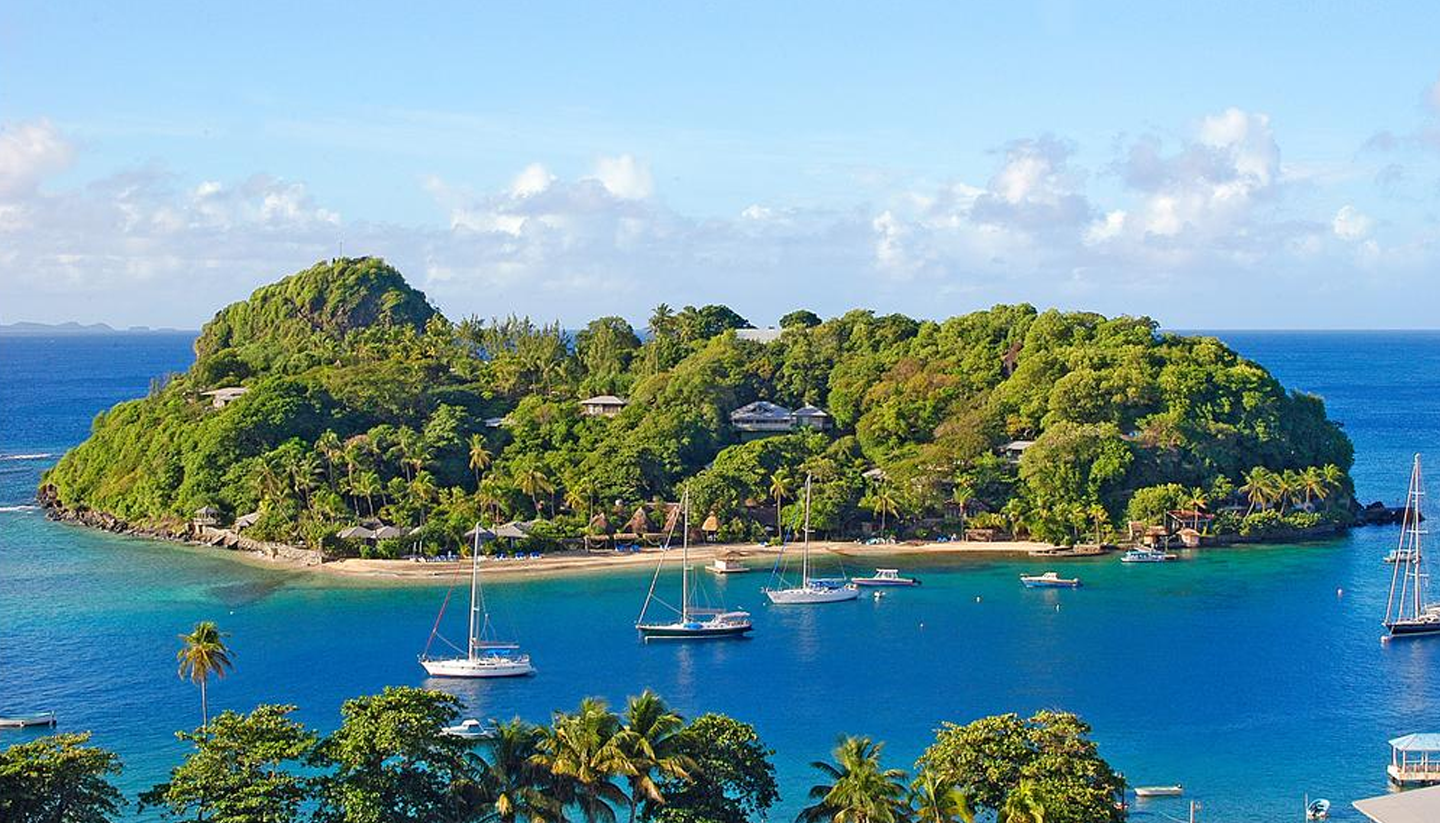 Young Island – St Vincent and the Grenadines is a A long-established private island wedding, honeymoon, and family holiday destination with many repeating visitors.
35-acre tropical private island resort 200 yards off the coast of St. Vincent. 29 guest rooms are all cottage-style with water views. Resort features its own beach, swim-up beach bar, al fresco dining, mini-spa, lagoon pool, and more. Perfect for honeymooners and families. Full island rentals available with minimum stay requirements.
Lounge on sun-kissed beach, explore the lush island, a national wildlife reserve, and venture out on the glistening Caribbean waters. Savor exceptional cuisine and toast one another at your own private, romantic retreat.