British Virgin Island Vacations
Much of the world is familiar with the breathtaking Baths of Virgin Gorda in the British Virgin Islands, with their otherworldly, boulder-lined turquoise seas offering a mixture of calm currents and protected bays making this spot a must hit if you want a vacation on the water.
The British Virgin Islands are composed of sixty-odd islands, islets and cays of virtually untouched splendor, three of which are the larger islands. Here life centers on the natural riches of land, sea and sky.
Tortola has mountain peaks covered with frangipani and ginger on its south coast while the north coast has white sandy beaches and clusters of palm trees. The average annual temperature ranges from 85°-90°F.
No matter where you set your feet on the British Virgin Islands, you'll want to explore beyond your shores.  Island-hopping is easy, with regular ferry service connecting the islands.
Tortola Vacations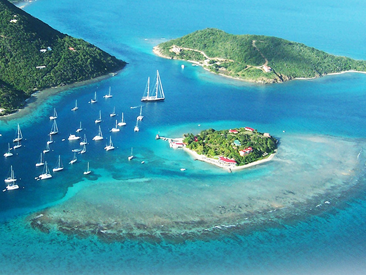 Tortola, the largest island, and capital of the British Virgin Islands offers secluded coves, luxury resorts and palm-fringed, powdery sand beaches including Apple Bay, Brewer's Bay, and Smuggler's Cove
Virgin Gorda Vacations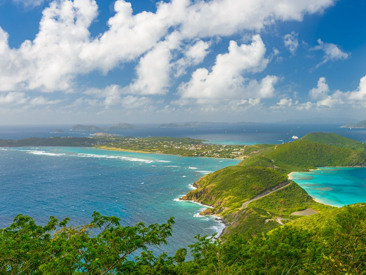 The unique shape of Virgin Gorda, reminiscent of the female form in repose, earned the island its name. Hike to Gorda peak for breathtaking views of the other islands dotting the sparkling seas.
Jost Van Dyke Vacations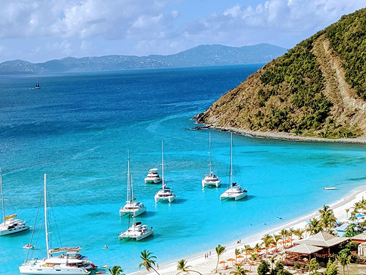 Named for early Dutch settler and pirate, the island of Jost Van Dyke features sugar mill ruins, an impressive network of hiking trails and a natural Jacuzzi created by swirling seas.
Peter Island Vacations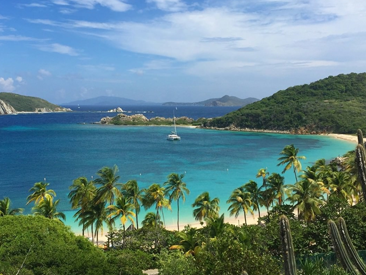 The private Peter Island is home to a single resort of the same name. This 1,800-acre island will leave you breathless with its pristine beauty. This is a perfect choice for those seeking off the beaten path getaway.
Anegada Vacations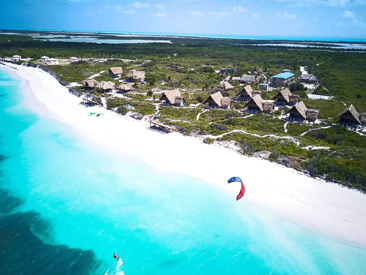 Anegada is the only coral island in the Virgin Islands chain. An array of colorful wildlife can be found here, such as frangipani, sea lavender, wild orchids, exotic birds and rare rock iguanas.
Loblolly Bay Vacations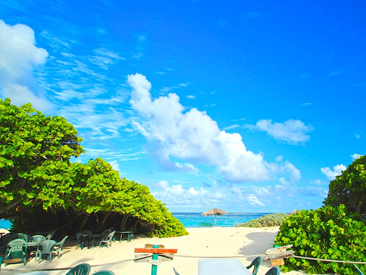 Simply loll about on beautiful Loblolly Bay, walking across warm sand bars through translucent turquoise waves. Explore the region's incredible scenery.